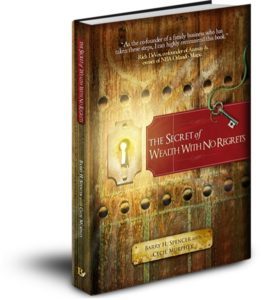 "As the co-founder of a family business who has taken these steps, I can highly recommend this book."
— Rich DeVos, co-founder of Amway and owner of the NBA's Orlando Magic
What makes the difference between unlocking your wealth potential and leaving a legacy of regrets?
Doing the right things now.
The right things are counter to the things most people do. Yet that is one of the keys to wealth creation — see what everyone else is doing and do the opposite. When it comes to protecting, preserving and passing on wealth, most people take the short path, the quick answer or look for a one-size-fits-all solution.

Are You Going to Enjoy an Abundant Retirement?
Quickly score your retirement.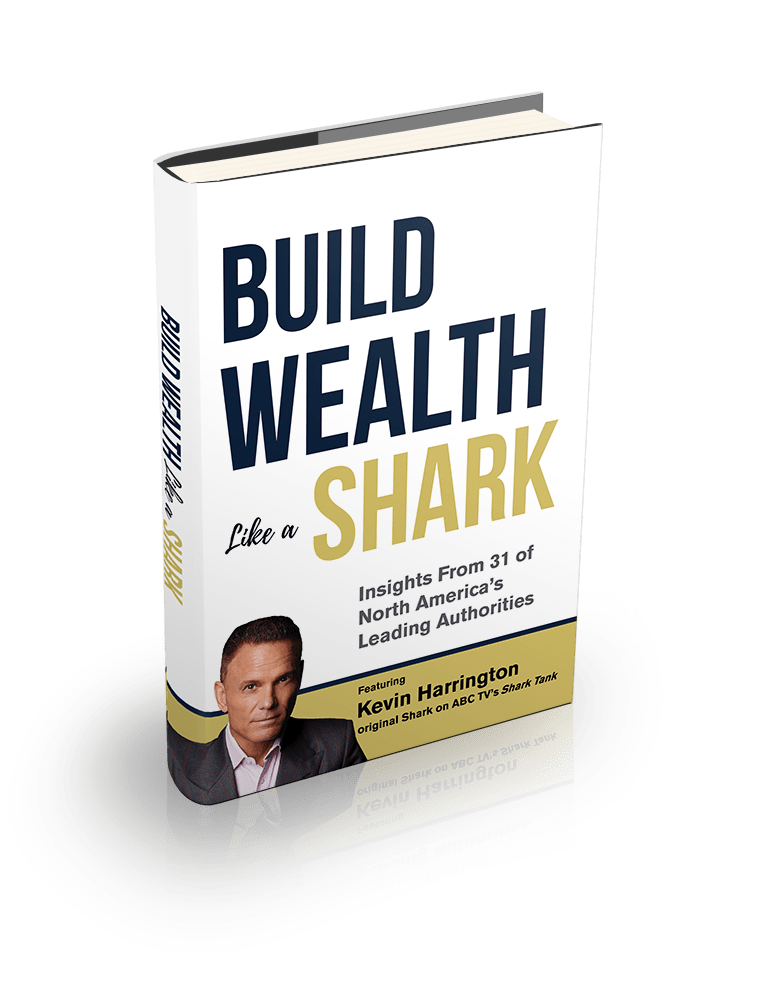 Build Wealth Like a Shark
Barry Spencer and Scott Noble were selected, along with 30 other top advisors from North America, to contribute to this book project alongside Kevin Harrington, an original 'shark' on the hit TV Show "Shark Tank," who for the first 170 episodes of the show sat in the seat that is now occupied by Mark Cuban.
Kevin left the show in order to help coach more entrepreneurs and have a wider impact across multiple industries. While he has done billions in sales in his businesses over the years through his As Seen On TV brand and beyond, having an impact in people's lives is his passion."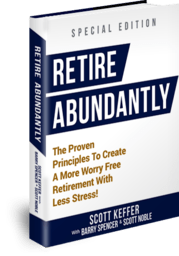 Are you really ready to retire – abundantly?
You only retire once, so you might as well get it right and not simply retire but retire abundantly.
If you are already retired, or just about to retire, you have a choice. You can live, like most people do, with the thoughts and feelings — wonderings really — "I'm wishful that I have just enough to get by and will never have to depend on my kids."
Free when you attend our next live event. Contact Us for next available date.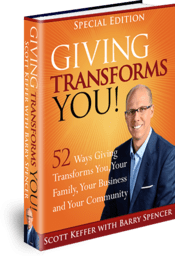 Does giving transform lives — even the life of the giver?
Giving not only transforms the life of the receiver, it REALLY transforms the life of the giver. Giving also transforms a family, a business and the community. It is contagious!
Everyone has their own reasons to give. For some, it's a deeply held belief that flows from their faith. For others, it's the desire to give back to an organization that has touched their lives or the life of a family member or friend. Still for others, it's a deeply held passion that moves them to give to a cause or organization.
Available upon request in a conversation with Barry. Click here to schedule a 57-Minute Lifestyle and Retirement Freedom Conversation.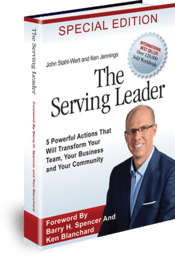 "Together Jennings and Stahl-Wert have written an amazing new kind of book that will challenge and inspire you. It might even change you. Read it and get ready to make a difference with your life."
— Harvey Mackay, author of The New York Times No. 1 Best Seller "Swim With the Sharks Without Being Eaten Alive"
"… 'The Serving Leader' is the most practical guide available to implementing servant leadership in your life and work."
— Dr. Ken Blanchard, best-selling author, renowned speaker and business consultant
Available upon request in a conversation with Barry. Click here to schedule a 57-Minute Lifestyle and Retirement Freedom Conversation.
Barry Spencer interviewed by John Ray on the North Fulton Business Radio X podcast.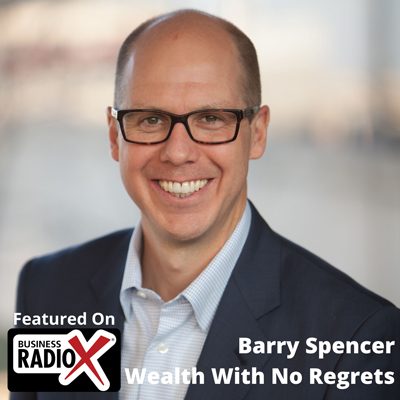 Barry Spencer interviewed by George Grombacher on the Money Savage Podcast

Your Opportunity to Benefit
A simple way you can benefit is to request a complimentary and confidential 57-Minute Lifestyle and Retirement Freedom Conversation with Barry Spencer where he will identify with you your biggest opportunities and dangers at this current time. To request your complimentary conversation email Barry@WealthWithNoRegrets.com or call (678) 278-9632.