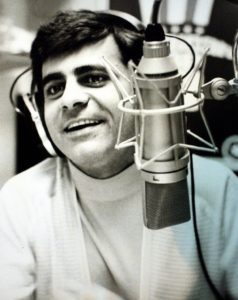 The final days of America's favorite radio DJ were a nightmare. According to reports and various court proceedings, Casey Kasem, who suffered from Lewy body dementia (a disease similar to Parkinson's), lived out his final days being controlled by a wife who did not seem to have his best interests at heart.
Everything surrounding his death and his final wishes were shrouded in trouble and sadness. There were no winners—only a group of relatives who clashed at every turn as the final wishes of this American radio legend went unfulfilled.
No one can say with certainty what Casey Kasem could have done differently to avoid this tragic conclusion to his story. But one thing is for sure. If you have purpose in your giving and clearly convey that purpose to your heirs, you'll discover joy and inner peace.
Think about your own journey. You focused heavily on earning your wealth, and now that you have it, you may not be sure what to do with it. Give as much attention to the distribution of your wealth as you did in building it. If you don't direct where it goes, it will most likely go in ways you didn't intend. Your complete inheritance-preparation strategy is guided by how you want to inspire others in a way that reflects your journey in life.
Wealth is more than money. Don't just plan for your future, live it right now.
Pass it on and share the insights like this that you find valuable.
________________________________________________________________________________
QUOTE
"Surplus wealth is a sacred trust, which its possessor is bound to administer in his lifetime for the good of the community."
Andrew Carnegie